Head Up Display is abbreviated as HUD, also known as parallel display system, which refers to a driver-centric, blind operation, multi-function instrument panel.
The driver-centric design is to make it more convenient for the driver to watch the on-board screen and operate the knob while driving; the blind operation is to prevent the driver from looking away from the front as much as possible; the multi-function instrument panel can display navigation information In order to see the navigation as little as possible to divert the driver's attention. In short, the common purpose of these nouns is to let the driver not always look left and right when driving, and stare at the road ahead.
HUD can project the current speed, navigation and other information on the photoelectric display device on the windshield glass to form an image in front of the glass. Drivers can see important driving information such as navigation and speed information without turning their heads or bowing their heads
As a leading supplier of LCD displays, Kyocera began researching and developing HUD displays as early as 2014. After years of research and development I , a variety of HUD display solutions have been launched
Now Kyocera has currently launched 1.12 inch, 1.8inch and higher sizes from 2.6-inch to 4.1inch displays, and the corresponding resolution has been increased from 300X160 to 800X480. The light transmittance has increased from the initial 5.7% to the industry's largest 7.3%. The contrast ratio of the screen can also be 1200:1, which is higher than the industry's 1100:1. The working temperature can reach -40℃~+105℃, which fully meets the high temperature requirements of automotives.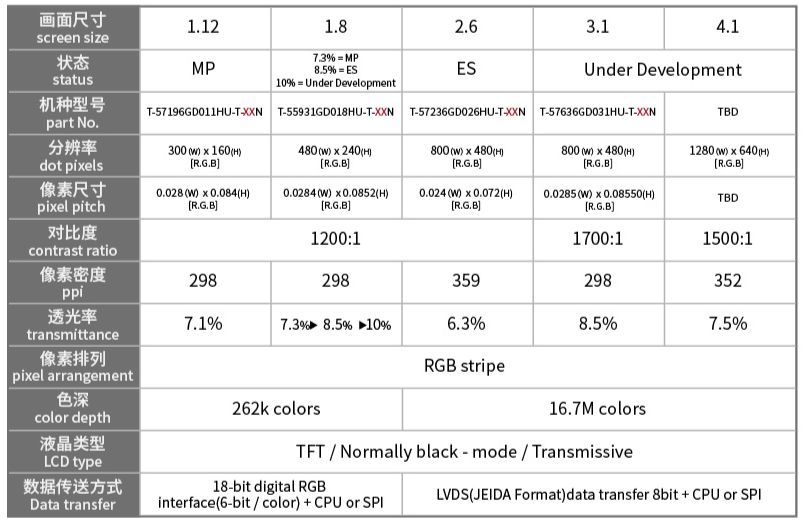 Kyocera's many years experience in LCD screen design provide industry-leading HUD LCD screens, which guarantee the design of a high-performance HUD display system.

If you are interested in developing HUD, welcome to contact us for further communications .